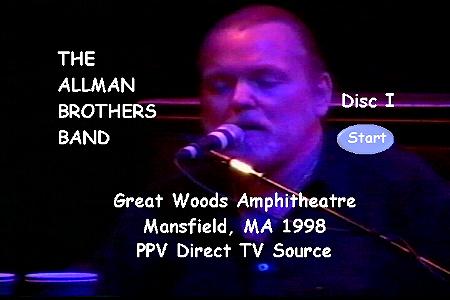 The Allman Brothers Band - Great Woods Ampitheatre
Mansfield, Ma. - September 19, 1998 - DVD-R2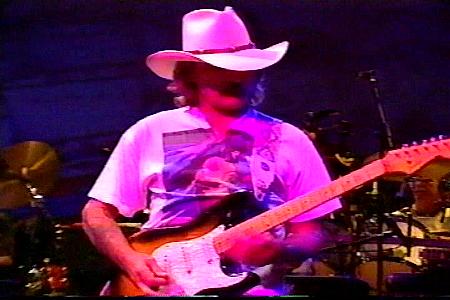 Comments: Sourced from a PPV broadcast, this 2DVD set features perfect soundboard audio and a good picture from what is presumably a VHS master or the equivalent. Here's a scene you won't see often, and no matter how much one tries to adjust, there is just something unnatural about the whole thing ... that being, Dickey Betts playing a Stratocaster! Yet the amazing thing is that he still sounds 100% like Richard Betts - one of the most underrated guitar players of all time.