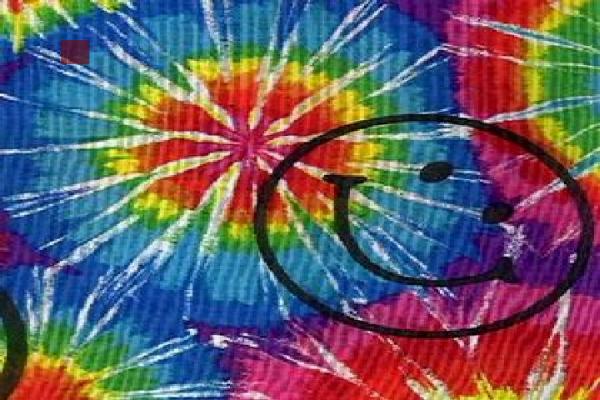 The Beatles - Beatles Enlightenment
Compilation - DVD-R1


Comments: Nice compilation disc. Here's what a Beatard expert had to say about it:

1. Opening - cute, the group's intro on the David Frost show...nice way to open

2. Strawberry Fields: a so-so copy of the promo clip; available on "Anthology"

3. Penny Lane: a decent copy of the promo clip; available on "Anthology" but this one is in color, I think "Anthology's" was in B&W

4. Strawberry Fields: a little better copy of the promo clip, but "Anthology's" is pristine

5. Hello Goodbye: a so-so copy of the promo clip, but the audio has been OOPS'd. A few years back (before Anthology included most of the promo clips) someone was taking old promo clips and re-doing the audio. The guys did 2 full VHS tapes of this, getting B+ copies of old promo clips and re-doing, often overdubbing, the audio. It was a nice effort.

6. Hello Goodbye: an alternate version of the promo clip (the Beatles had more than one version of some of these for different markets); same audio-diddling, but it's still cool.

7. Inner Light: Harrison's Beatles b-side. I wasn't aware of a promo clip for this, but it looks like it was done by them.

8. Lady Madonna: this is the common promo clip that was shown on American TV for the single. What's funny about this clip, as we all learned much later, is that the Beatles are shown playing in the studio, but the song they are playing isn't "Lady Madonna" but "Hey Bulldog"! Audio is OOPS'd and, oddily, off speed (many of those home-made efforts were off-speed to match up the video)

9. Lady Madonna: another version...I wasn't aware of an alternate edit

10. A clip of the NYC Lennon/McCartney press conference announcing Apple

11. Apple documentary: I've never seen this, but in asking around I've found this, and the next one, were fairly common in the video boot-land many years ago. This one's Beatles clip has them fussing with "Helter Skelter acoustic.

12. A different edit of the material in the one above. Interesting part of this one is McCartney playing "Blackbird" - I'm not sure of the studio, but I am guessing Olympic. It's not Apple studio. The office scene is interesting - they're beating up on their publisher, Dick James, for not taking care of business and chastising him to come back with better deals or something, like big-shots. This is amusing because later this year he sold the Beatles song catalog out from under them. Could scenes like this have caused him to chuck it in?

13. A promo clip of McCartney's production of Cilla Black singing his "Step Inside Love" - never seen this before.

14. A brief clip of J&Y at their Tittenhurst mansion. He's playing "Everybody Had A Hard Year" that would eventually morph into the coda of "I've Got A Feeling" as well as the guitar line for "Julia." Sorta common.

15. Rishikesh documentaries: a fairly common collection of newsreel documentaries of the Beatles trip to India to meditate with the Maharishi. Music clips have been booted, but this is a nice collection of most of the common ones, and in pretty good condition.

16. Wonderwall movie opening: until Wonderwall movie came out on DVD recently, this was about all most people ever saw of the film.

17. John and Paul on "Tonight" show: this is the rarest thing on the disc. When they came to NYC to announce Apple, they got themselves booked on the "Tonight" show. Problem was, Johnny Carson was on vacation that week! So the guest-host was the baseball player, Joe Garogiola. Anyhow, video of this is super-rare. Frankly, I haven't seen this since the night in 1968 when it was broadcast. The tapes of this show have been long erased ("Tonight" show tapes, prior to Carson buying the show, don't exist except for some kinoscopes of particular shows). This is obviously a home-movie, shot off the TV screen. Frustratingly, the audio and picture go way off synch shortly into the clip. Nonetheless, this is the rarest thing. I'm sure some collectors have a better kinoscope of this, but I've never seen one.

18. Another interview, likely USA, of J&P talking Apple

19. The Yellow Submarine premiere: this was infamous because it was the first time John and Yoko went public.

20. A little YS promo chat

21. Yer Blues - Rock and Roll Circus - until the release of the film in the late 90s, this was all thatwas out ther (and all the boots came from this).

22. Hey Jude rehearsal: this was shown on American TV in '68 and some of this audio was on Anthology. Haven't seen this one in awhile.

23. Hey Jude rehearsal: Another edit of the same material - must have been different versions for different markets, or whoever had it for show edited it.

24. Frost intro again.

25. Hey Jude as shown on the Frost show.

26. Same performance, better quality, from when it was shown on Smothers Brothers. The performance was re-edited after the Frost show. FYI - the group isn't playing live, but Paul's vocal IS live. A common thing in UK back then. Something about lip synching being evil.

27. Revolution - Beatles did a similar (to Hey Jude) in-studio performance of the b-side of the single and sent it out to American TV. Nice print of this (tho Anthology's is nicer)...but back before Anthology this was a good one.

That's about it. It's a nice collection of old boot clips but I give the author major credit for finding a snippet of the Tonight show...