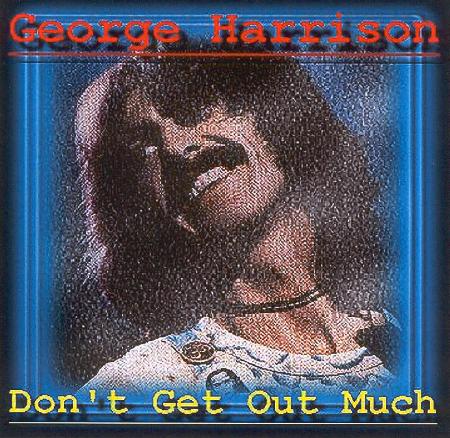 George Harrison - Don't Get Out Much
Compilation 1971 - 1992 - 3BR Records - nun - sb6

Track List:

Wah Wah
Beware of Darkness
Something
Bangladesh
Hari's On Tour (Express)
For You Blue
Everybody's Trying to Be My Baby
Glad All Over
Blue Suede Shoes
While My Guitar Gently Weeps
Here Comes the Sun
Taxman
All Those Years Ago
Cheer Down
Devil's Radio
If Not For You
Absolutely Sweet Marie
Comments: A collection of live performances, with some minor quibbles. The first bit of "Wah Wah" is cut off, which is a tad jarring. The addition of Simon / Harrison from "Saturday Night Live" would have been welcome. Last, but not least, "Absolutely Sweet Marie" is sourced from the official release, which unfortunately suffers from an inferior mix compared to the 'unofficial' Celebration Night release. There is also a newer, remastered version of this release which fixes the "cut off" beginning!