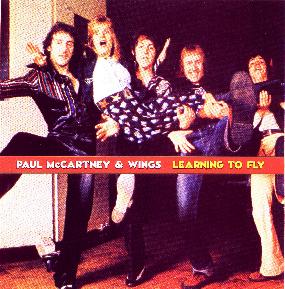 Learning to Fly
Compilation 1972-1975 - Voxx-0001-01 - qun

Track List:

Soily
Big Barn Red
When the Night
Seaside Woman
Wild Life
Yesterday
Blackbird
Yesterday
Hi Hi Hi
Rockshow
Letting Go
Piano Medley
Give Ireland Back tothe Irish
Give Ireland Back to the Irish (Jam Session)

Comments: Tracks 1-5 recorded in Newcastle on July 10, 1973. Tracks 6-8 were recorded at a soundcheck in Australia in November, 1975. Tracks 9-11 were recorded live on stage in Australia in November 1975. Track 12, cryptically, was listed as "One Hand Clapping". Tracks 12 and 13 were recorded at Wings' first rehearsals held on February 1, 1972.