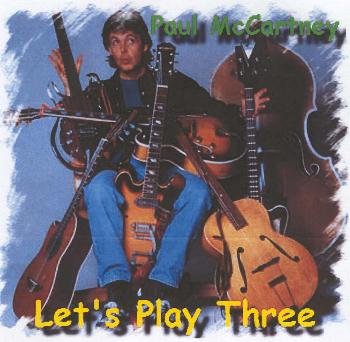 Let's Play Three
Various 1999 - 3BR Records - 3BR 127

Track List:

Honey Hush
20 Flight Rock
Mary's Song
Yesterday
The Long and Winding Road
Chase My Blues Away
Ooby Dooby Song
Suicide
All Shook Up
Honey Hush
No Other Baby
Brown Eyed Handsome Man
Party
Brown Eyed Handsome Man
No Other Baby
Honey Hush
Party
Lonesome Town
Honey Hush
Brown Eyed Handsome Man
Run Devil Run
Lonesome Town
All My Loving
Comments: Tracks 1-9, Michael Parkinson TV Special. Tracks 10-13, Later With Jools Holland. Tracks 14-18, Apocalypse Tube. Tracks 19-21, PETA Benefit. Tracks 22-23, Linda McCartney Benefit.