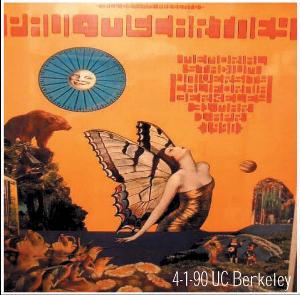 Paul McCartney - Berkeley 1990
UC Berkeley - April 1, 1990 - CD-R2 - SB 5

Disc 1:

Figure of Eight
Jet
Got to Get You Into My Life
Rough Ride
Band on the Run
We Got Married
Let Him In
Long and Winding Road
Fool on the Hill
Sgt. Pepper
Good Day Sunshine
Can't Buy Me Love
Put it There
Things We Said Today
Disc 2:

Eleanor Rigby
This One
My Brave Face
Back in the USSR
Saw Her Standing There
Let it Be
Ain't That a Shame
Live an Let Die
Hey Jude
Yesterday
PS, I Love You
Love Me Do
Get Back
Carry That Weight
Comments: Sir Paul, the Pretentious Beatle, graces the independant communist state of Berkeley with his presence. 1st four songs are CAS > DAT, the rest are DSBD.