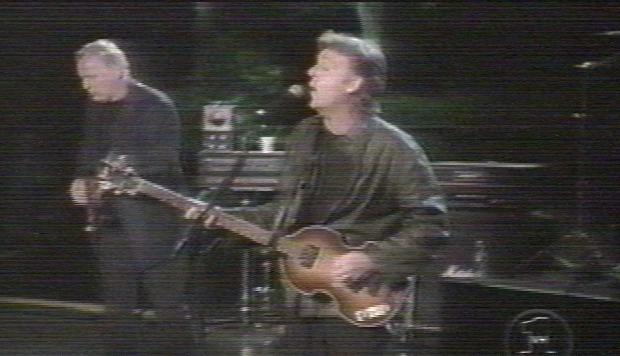 Paul McCartney - PETA Benefit Concert
Hollywood, Ca. - September 18, 1999 - c. 2nd generation from broadcast - 15 minutes


Note: Macca is joined by Dave Gilmour and Mick Green. Hot, hot, over the top performance. "Honey Hush", "Brown Eyed Handsome Man" and "Run Devil Run" were broadcast. Audio is available on Running With the Devil.