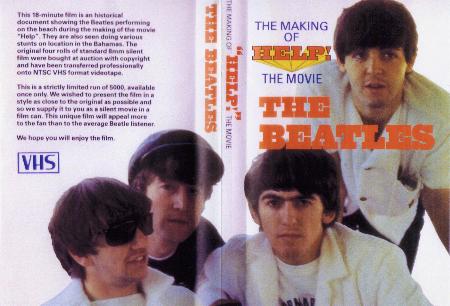 The Beatles - The Making of "Help"
Documentary - 18 minutes - DVD-R1
Comments: This 18 minute film is a historic document showing the Beatles performing on the beach during the making of the movie "Help". They are also seen doing various stunts on location in the Bahamas. The original four rolls of standard 8mm silent film were bought at auction with copyright and have been transferred professionally onto NTSC VHS format videotape [and then to DVD].