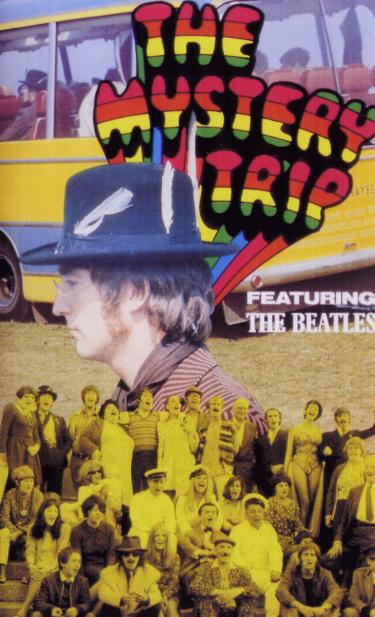 The Beatles - Mystery Trip
Home Movies 1966/7 - DVD-R1 - 50 min.
Comments: From the back cover: "The Mal Evans Home Movies of The Beatles and Paul McCartney in 1966/7. This contains one ... video ... of three seperate films of Paul McCartney on holiday in Kenya, 1966, Colorado, USA, 1967, and Magical Mystery Tour location in 1967. the films have been transferred for the first time onto ... video.

We felt that many fans would like to have owned or purchased these films from Sotheby's but didn't have £9,500 to spend on these films, so we have brought them to you, the hardcore Beatle fan, at a fraction of that price.

Note these films were purchased as silent home 8mm footage and have been brought to you as silent footage.

Original VHS release transferred to NTSC format DVD-R.