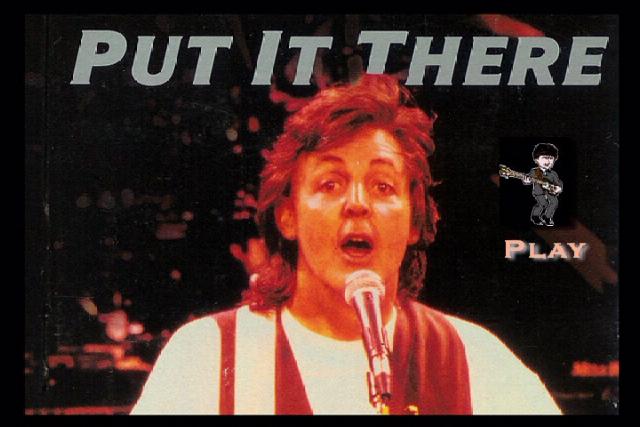 Paul McCartney - Put it There
Documentary - 1989 - DVD-R1

Comments: This is Paul McCartney as he's never been seen before with his comments on the Beatles, his music, his band and his concern for the environment. Focuses on the making of the album 'Flowers In The Dirt'. Tracks include: 'C Moon', 'My Brave Face', 'Things We Said Today', 'The Long And Winding Road', 'This One', 'Put It There', 'Just Because', 'Party Party', 'Let It Be' and more. DVD-R sourced from NTSC VHS release.