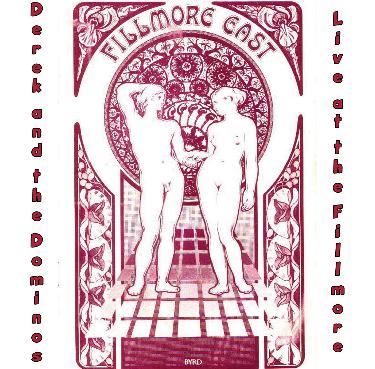 Derek and the Dominos - Fillmore East 1970
October 23, 1970 (Second Show) - CD-R2 - Aud 2

Disc 1:

Got to Get Better in a Little While
Key to the Highway
Tell the Truth
Why Does Love Got to Be So Sad (incomplete)
Blues Power (incomplete)
Disc 2:

Have You Ever Loved a Woman
Bottle of Red Wine
Presence of the Lord
Little Wing
Let it Rain
Crossroads
Comments: This is an audience recording from the same show as Live at the Fillmore. Be aware that there are also copies of this show, some incomplete, which are misdocumented as being a from the Dominos Performance in Buffalo, NY, 1970. Quite interesting to hear an audience recording of a show one has listened to many times as a soundboard - gives an entirely different perspective.