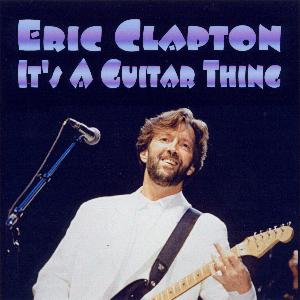 It's a Guitar Thing
The Spectrum - Philadelphia, Pennsylvania - September 7, 1988 - 3BR 151 - SB 6

Disc 1:

Crossroads
White Room
I Shot the Sheriff
Lay Down Sally
Wonderful Tonight
Tearing Us Apart
After Midnight
Can't Find My Way Home
Motherless Children
Disc 2:

Same Old Blues
Cocaine
Layla
Money For Nothing (Mark Knopfler)
Sunshine of Your Love
Comments: Sourced from a low generation copy of a pro-shot Video in wide circulation - then remastered by the 3BR team. Great crisp soundboard recording. The mix, in particular, is very up-front and close-miked. This is superior to the Tarantura release Vivela Slowhand, which apears to have been sourced from a lower quality source and suffers from a bit of "tracking noise". No comparison at all - this is much better!