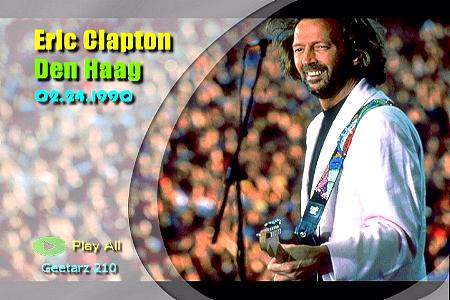 Eric Clapton - Statenhall
Den Haag, Holland - February 24, 1990 - DVD-R1 - Geetarz 210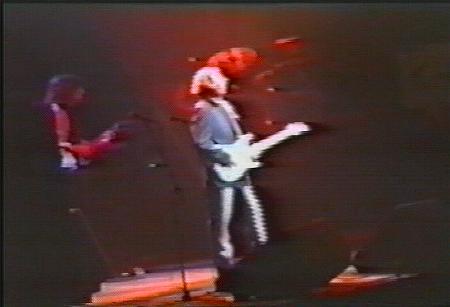 Comments: Audience filmed DVD, from 2nd generation VHS source. Given the age and equipment used, this is probably not something that will be watched over repeated viewings, but it's still nice to have a visual document of one of the finer EC performances. As mentioned in the bootography, the crowd is quite loud and very enthusiastic, and sings so loudly during "Wonderful Tonight" that EC and band hand over the singing chores to the crowd! An audio recording of this performance was released on the "Take It Or Leave It" label as Tulips and Cocaine. Billy Preston makes a guest appearance at this show and performs on "Hard Times" and "Before You Accuse Me".