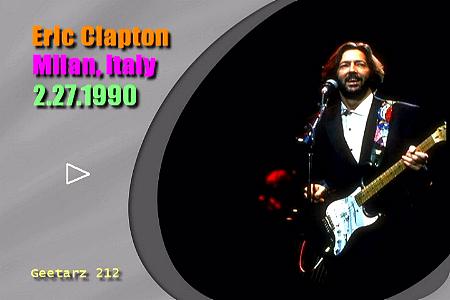 Eric Clapton - Palatrussardi
Milan, Itsly - February 27, 1990 - DVD-R1 - Geetarz 212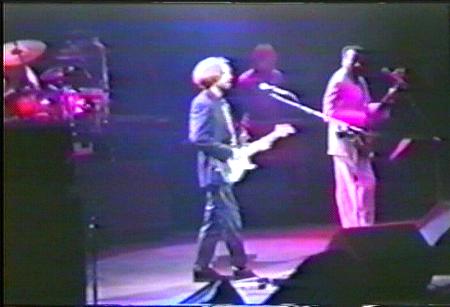 Geetarz Comments: Nicely done handheld audience video taken from 2nd generation VHS source. A good performance, but really noteworthy for the inclusion of "Volare" in the encore. The audio for this show was released as the bootleg Paper Jam.
Visitor Comments:
"One of the few (maybe the only one) shows Eric played in Italy and didn' t sell out (the night before was sellout); anyway a classic 1990 performance. These two Milan 1990 shows were the first EC shows in Italy with numbered seats; this meant that in the first 5/10 rows there weren't the "real" "mad" italian fans, but a number of not paying people (politicians, models, Gianni Versace ecc.) politely clapping at the end of songs. These were not typical italian shows with the audience as a member of the band !!! You can accept this if you are at the Albert Hall, but not in Italy !!!" - (VP)