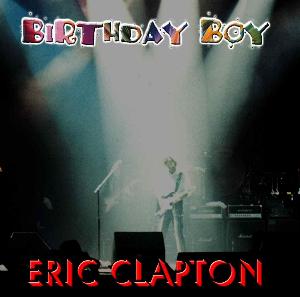 Birthday Boy!
Charlotte Coliseum, Charlotte, NC - March 30, 1990 - Geetarz 031-032 - Aud 4

Disc 1:

Pretending
No Alabis
Running On Faith
I Shot the Sheriff
White Room
Can't Find My Way Home
Bad Love
Before You Accuse Me
Old Love
Disc 2:

Tearing Us Apart
Wonderful Tonight
Band Introductions
Cocaine
Happy Birthday Eric! / A Remark You Made
Layla
Crossroads
Piano Intro / Sunshine of Your Love
Comments: Recorded on the occasion of Eric's 45th Birthday, Eric had "Happy Birthday" sung to him by 15,000 of his closest friends! Remastered and tweaked, much "smoother" sounding than many audience shows. And a blistering performance!
Lineage: CAS (Master) > CAS > CD Mastering by Geetarz.