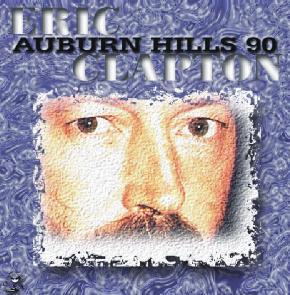 Eric Clapton - Auburn Hills 90
Palace of the Auburn Hills - Detroit, Michigan - CD-R2 - Aud 3

Disc 1:

Pretending
No Alabis
Running on Faith
I Shot the Sheriff
Can't Find My Way Home
Bad Love
Disc 2:

Before You Accuse Me (with Stevie Ray Vaughn)
After Midnight
Old Love
Tearing Us Apart
Crossroads
Sunshine of Your Love
Comments: SRV guests on "Before You Accuse Me". Incomplete show, missing what is assumed to be "Cocaine", "A Remark You Made", and "Layla". Poor recording quality means a difficult listen, but worthwhile because of the great jam between two legends of guitar.