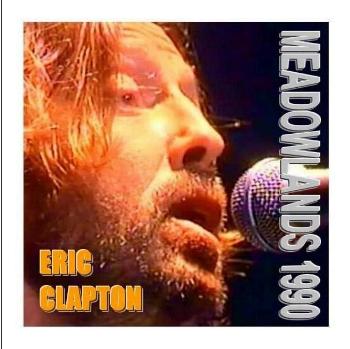 Front Cover
Back Cover
Eric Clapton - Meadowlands Arena
East Rutherford, New Jersey - August 6, 1990 - CD-R2 - TBA
A top notch, high intensity performance from the summer Journeyman tour of 1990. It's hard to argue with the combination of a Vox wha wha pedal and a couple of cranked SLO-100s.

This is one I haven't had in the CD player for a while ... put it in for a little listen while I typed this up, and within seconds I had the volume knob spun all the way up on the surround sound, blasting this one out. It's a great performance, from start to finish.

This was a great touring band, and I don't care what my girlfriend says, Phil Palmer was good, too.

Artwork by Kream, @2009.