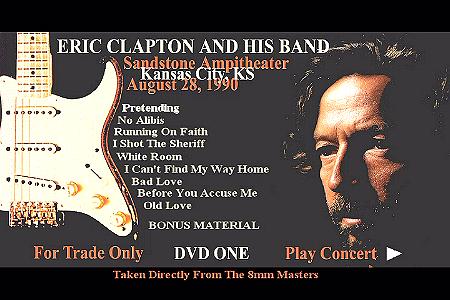 Eric Clapton - Sandstone Ampitheater
Kansas City, Kansas - August 28, 1990 - DVD-R2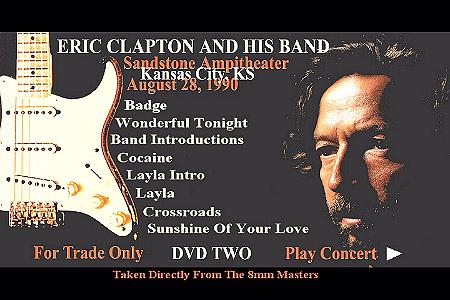 Comments: Very nicely done audience shot DVD, with sound menus and a plethora of bonus material as well. The source material shows its age a bit but overall isn't really bad considering the timeframe. DVD sourced directly from Video8 source. This was the first show after the helicopter accident that claimed the lives of Stevie Ray Vaughan and four others, and the band really seemed to play with a special intensity dealing with that emotion, and it's great that it was documented so well. Recommended.