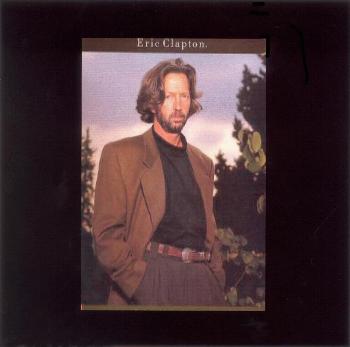 Eric Clapton - "Can't Get Much Better Than This..."
Biloxi, Mississippi - September 2, 1990 - CD-R2 - 76:41/27:07 - Aud 3

Disc 1:

Pretending
No Alabis
Running on Faith
I Shot the Sheriff
White Room
Can't Find My Way Home
Bad Love
Before You Accuse Me
Old Love
Disc 2:

Band Introductions / Cocaine
A Remark You Made
Layla
Comments: The final show of EC's North American 1990 tour. EC kicks things off with a long, extended solo in "Pretending" and it pretty much sets the tone for the evening. Following a powerful rendition of "I Shot the Sheriff", EC gets in an agressive, "singing" guitar solo on "White Room". Someone near the taper exclaims "It Can't Get Much Better Than This!!!" during "Before You Accuse Me", and he's right, it's a high-energy performance. A tortured version of "Old Love" follows, with great solos by Eric and some beautiful, jazzy bass by Nathan East. This was keyboard player Alan Clark's last performance with Eric's band, and Eric mentions this during the band introductions, telling the crowd that Alan is on his way to rejoin Dire Straits, which elicits a good reaction from the crowd - one can only hope because they like Dire Straits, not because they were happy to see him go! . A fun show, unfortunately missing the encore. Source: Master CAS > CAS > CD-R. Some tape hiss and it's a bit boomy, yet still a fun listen.