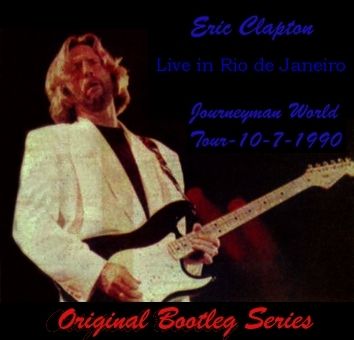 Eric Clapton - Live in Rio
Recorded at Praca da Apoteose, Rio de Janeiro on October 7, 1990 - CD-R2 from 2nd gen VHS - sb2

Disc 1:

1) Intro / Pretending
2) No Alabis
3) Running on Faith
4) I Shot the Sheriff
5) Can't Find My Way Home
6) Bad Love
7) Before You Accuse Me
8) Old Love
Disc 2:

1) Badge
2) Wonderful Tonight
3) Band Intros / Cocaine
4) Interlude / Layla


Note: Sourced from a second generation copy of a VHS of the show taped from the house audio / video feed. Soundboard, but unfortunately the tape deteoriorated before it was transferred, reducing the quality to a low level. Still, a rare recording.