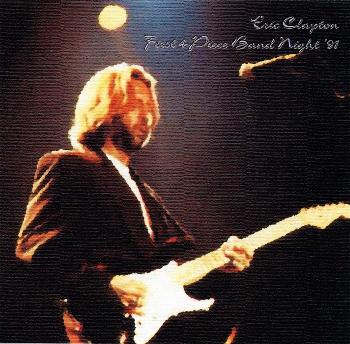 Eric Clapton - Royal Albert Hall
London, England - February 5, 1991 - CD-R2 - Aud 4

Disc 1:

Intro
Pretending
No Alabis
Running on Faith
I Shot the Sheriff
White Room
Bad Love
Knockin' On Heaven's Door
Before You Accuse Me
Disc 2:

Old Love
Badge
Wonderful Tonight
Cocaine
A Remark You Made
Layla
Crossroads
Sunshine of Your Love
Comments: The first performance of the 1991 RAH shows, and a fantastic performance. EC and the band were clearly fired up and ready to play. Anyone who has ever doubted Phil Collins' skills as a drummer should check this one out, as he really drives the band. Excellent, and recommended.