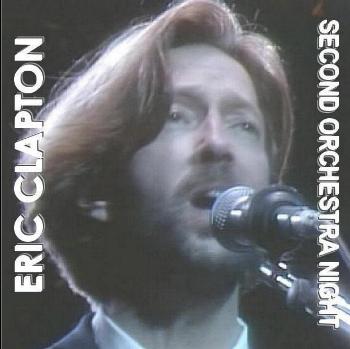 Eric Clapton - Royal Albert Hall
London, England - March 4, 1991 - CD-R2 - Aud 3


Disc 1:

Layla Orchestra Intro
Crossroads
Bell Bottom Blues
Holy Mother
I Shot the Sheriff
Hard Times
Can't Find My Way Home
Edge of Darkness
Old Love
Wonderful Tonight
Disc 2:

White Room
Concerto for Electric Guitar #1
Concerto for Electric Guitar #2
Layla
Sunshine of Your Love
Geetarz Comments:A nice show from the 26 night "24 nights" (ha ha) run at the Royal Albert Hall in 1991. I received this in trade, so no further lineage information.

No band list from these shows, perhaps someone with a program can chime in? This is obviously one of the "Orchestra Night" shows from the run, which were always personal favorites of mine.

Artwork by Kream1, @2009.