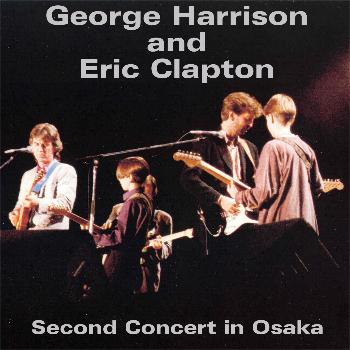 Eric Clapton - Second Concert in Osaka 1991
Osaka, Japan - December 3, 1991 - CD-R2 - Aud 6

Disc 1:

I Want to Tell You
Old Brown Shoe
Taxman
Give Me Love
If I Needed Someone
Something
What Is Life
Dark Horse
Piggies
Pretending
Old Love
Badge
Wonderful Tonight
Disc 2:

Got My Mind Set On You
Cloud Nine
Here Comes the Sun
My Sweet Lord
All Those Years Ago
Cheer Down
Devil's Radio
Isn't It a Pity
While My Guitar Gently Weeps
Roll Over Beethoven
Comments: Many sources list this recording as an "unreleased soundboard" but a quick listen on headphones reveals otherwise - this is instead a superlative audience recording taped from directly in front of the PA system. With headphones one can even hear the soundstage change when the taper turns his head. More comments to follow ...