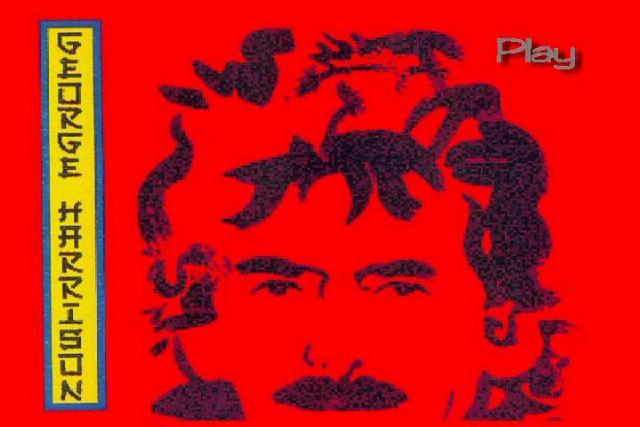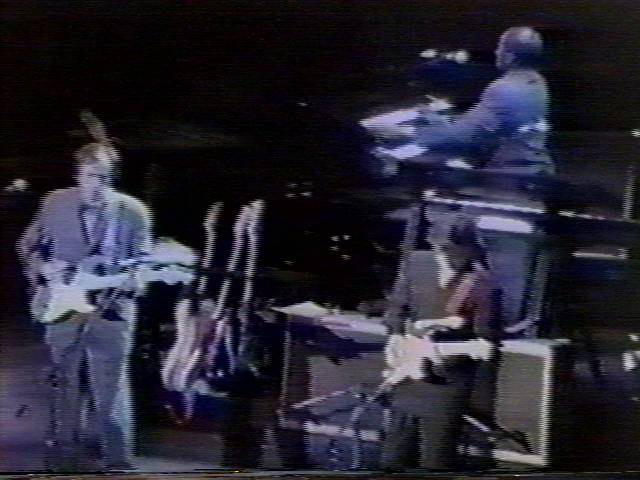 George Harrison - Live! With Eric Clapton and his band
1991 Tour Documentary - DVD-R1
Bray Film Studios, Berkshire, November 21, 1991
Castle Hall, Osaka, December 10, 1991
Interview / Rehearsal "CBS This Morning", April 1, 1992
Royal Albert Hall, London, April 6, 1992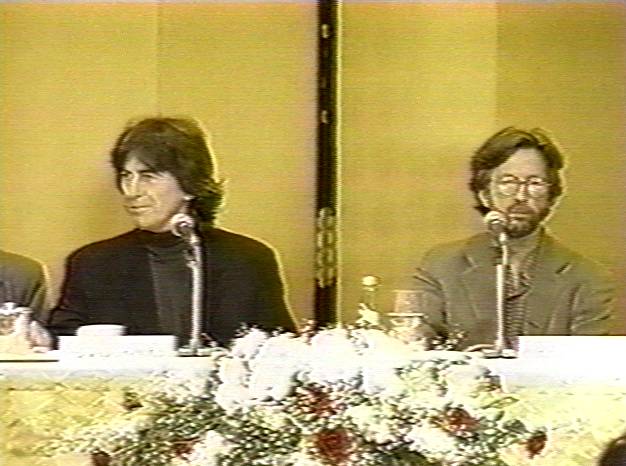 Also contains interviews, Harrison's arrival in Japan, press briefings etc.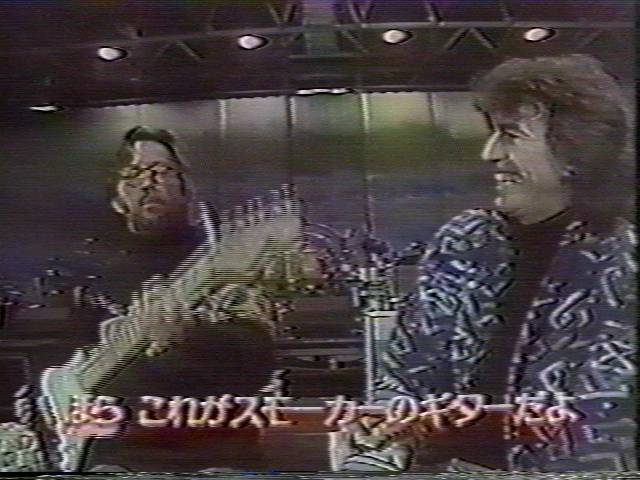 Also contains the Harrison / EC interview footage shot at Bray Studios, where Harrison shows off his "Roy Buchanan Bluesmaster" Telecaster, and EC shows off his "smoker" guitar, as mentioned in the 1999 Christie's Auction Catalogue
Notes: The audience footage is poorly done, handheld, but incomplete and a bit choppy. The cameraman seems to have watched the Cream "Farewell Concert" a few times too many, and attemps to use some of the same awful camera tricks while filming! Woefully incomplete but to date the best visual record of this historic tour. DVD-R sourced from VHS contains rare promo video shot at the Bray Studios rehearsals!