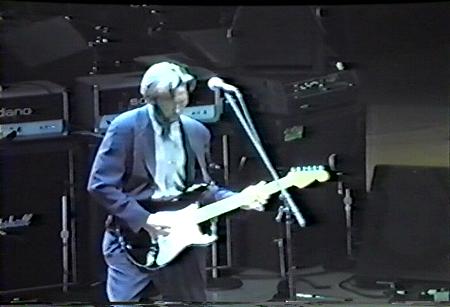 Eric Clapton - Civic Center
Hartford, Ct. - May 6, 1992 - DVD-R2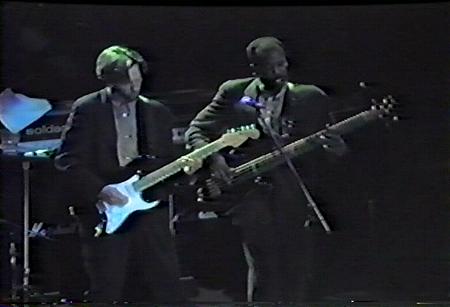 Track List:
White Room
Pretending
Anything For Your Love
I Shot the Sheriff
Running on Faith
She's Waiting
Circus Left Town
Tears in Heaven
Before You Accuse Me
Tearing Us Apart
Old Love
Badge
Wonderful Tonight
Layla
Band Intro / Crossroads
Sunshine of Your Love
One of my personal favorite shows, not only of the 1992 but of all time! A hot, on the money performance. EC comes out riffing away, and kicks into a blistering version of "White Room", great backing vocals and chorus, and finishes off with one of his finest solo breaks ever. Not missing a beat, the band launches into "Pretending", a version with a different feel than that played in the 1990-1991 tours, this one driven by Ferrone's massive drums. Here, too, EC's solo work is great, as he gives his Vox wha a workout and really gets "into" the solos. But the real killer here is a moving version of "Anything For Your Love", my personal favorite for this often-overlooked song. EC's first solo is brilliant, and cutting, but it's the second solo that just tears the place down. Here, you get to watch EC dance during the intro to "Sheriff". This is a nice version, with a more authentic reggae feel than many of the 1990-1991 performances. EC breaks a string at the intro to the extended "Sheriff" solo and goes over to Lee to swap guitars, and doesn't miss a beat! "Running On Faith" is notable as EC and Nathan kick into a neat little riff at the end that was only performed on some of the 1992 dates that really "bumps up" the end of the song. A straight ahead rock-and-roll version of "She's waiting" precedes an intimate stand-up version of "Circus". The crowd's reaction to "Tears in Heaven" is of course huge, given that it's one of ECs first public performances since the airing of the "unplugged" broadcast. A great version of "Before You Accuse Me" starts up the electric set again, with a different "string bending" riff than EC usually plays. After a nice solo break by Andy and extending soloing by EC, the band "kicks down" real soft and EC takes up the beat, with quiet "chickin pickin", the band then kicks into an uptempo jazzy feel, moving towards a "blues" feel again, and then, with another tempo change, EC and band kick into a blistering finale. Easily one of EC's best performances of the song. For "Tearing Us Apart", EC paces the stage, rounding the bandstand while soloing, and for the finale strolling the the edge of the stage, slamming down into a massive chord as he whips around before a blistering closing solo - one of my favorite versions of this song. "Old Love" features great performances by all, but on the finale EC breaks ANOTHER string and really struts his stuff, doesn't miss a beat at all, playing around the missing notes. Chuck Leavell's piano work really sets off an energetic "Badge", capped off by one of the few Andy Fairweather-Low electric solos I've ever liked! Even "Wonderful Tonight" isn't that bad, with Leavell's nice piano work and a sweet solo by EC. No 'A Remark You Made' Jaco interlude here, EC begins with a torrid solo and then the band explodes into "Layla", marred only by Andy's inability to play the riff well. For the encore, EC comes off and kicks into one of my favorite "jams", riffing along before beginning the band introductions. They then proceed into a version of "Crossroads" with a definite "Bo Diddly" beat, quite different from the "rock" style arrangement. The band really rocks out the evening with "Sunshine of Your Love". A favorite part, before the drum solo EC gets into a great jam, riffing away. A great, high-octane show - highly recommended. This is one of those performances where the crowd go streaming out afterwards, just shaking their heads in amazement!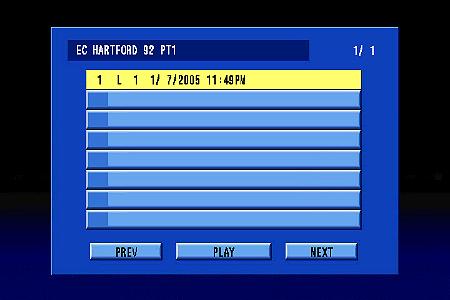 Standalone authored, simple menus only. Tripod filmed, rock steady and more fun to watch than many official pro-shot videos directed by those from the MTV Generation with a six-second attention span. You wanna see EC play geetar - here you go!