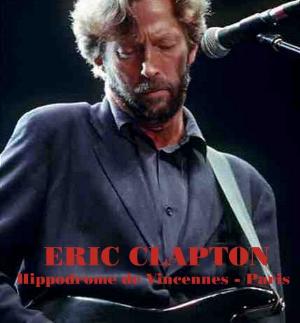 Eric Clapton - Hippodrome de VincennesParis, France - June 18, 1992 - CD-R2 - Aud 3

Disc 1:

White Room
Pretending
I Shot the Sheriff
Running On Faith
She's Waiting
Tears in Heaven
Before You Accuse Me
Old Love
Badge
Disc 2:

Wonderful Tonight
Layla
Crossroads
Elton John Song #1
Elton John Song #2
Comments: This concert was a double bill with Elton John. The set was opened by Bonnie Raitt, then Eric, then Elton (thanks to Ralf!).