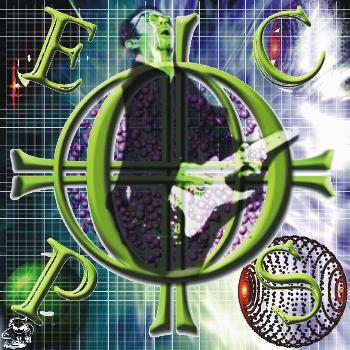 Front Cover
Back Cover
Eric Clapton - The Spectrum
Philadelphia, Pa. - September 13, 1995 - CD-R2 - Aud 3
Disc 1:
Motherless Children
Malted Milk>
Four Until Late
How Long
Kidman Blues
Gonna Cut Your Head
.44
Blues All Day Long
Standing Around Crying
Hoochie Coochie Man
It Hurts Me Too
Blues Before Sunrise
Third Degree
Reconsider Baby
Sinner's Prayer
Disc 2:
Every Day I Have the Blues
Groaning the Blues
Before You Accuse Me
Someday After a While
Tore Down
Have You Ever Loved a Woman
Crossroads
Five Long Years
Ain't Nobody's Business
There were two EC performances held at the Spectrum in Philadelphia in 1995, with the first on the 13th and the second on the 14th. The cover art does not list the date, all sources I have seen list this show as the 13th. Was the peformance on the 14th recorded?

No matter which performance is reflected on this recording, EC always seems to save some of his most passionate performances for the crowds in Philadelphia, and this concert is no exception! This recording is not without its flaws, but nonetheless this is an essential document of the US leg of the 1995 "Blues Tour". Recommended.