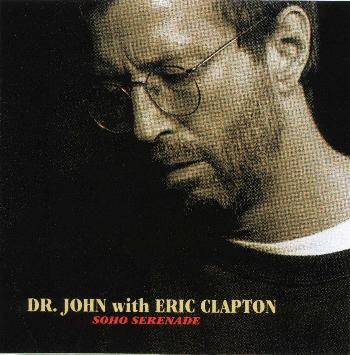 Eric Clapton w/ Dr. John - Soho Serenade
London, England - January 13, 1996 - Zealot 001 - Aud 2

Track List:

Iko Iko
Tipitina
Television
Cerebal
Such a Night
Quantify
Born Under a Bad Sign
Wang Dang Doodle
When the Levee Comes Crashing Down
Comments: An absolutely miserable audience recording, and best avoided. Those expecting a fantastic guest session by EC on par with the "Duets" performance held later that year will be sorely disappointed. Avoid.