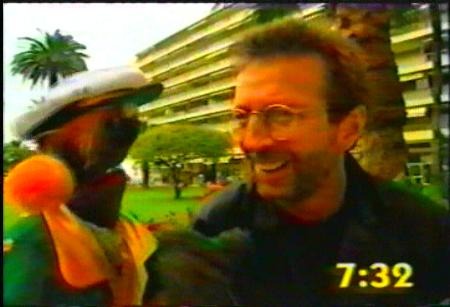 Eric Clapton - The Big Breakfast Show
Montreux, Switzerland - May 9-11, 1996 - PAL VHS - 5 min.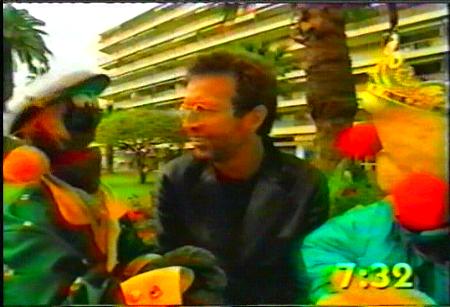 In Cannes for the film festival premiere of the movie "The Van", EC was "interviewed" on BBC Channel 4's "Big Breakfast Show" by a pair of crazed Irish puppets known as 'Zig' and 'Zag'. Bizarre says it all! This will - one day - find its way onto a Geetarz compilation DVD of EC performances. Why, we don't know! But until then ... enjoy the video below!
Video Clip
P.S. can anyone help provide the exact date of this broadcast?