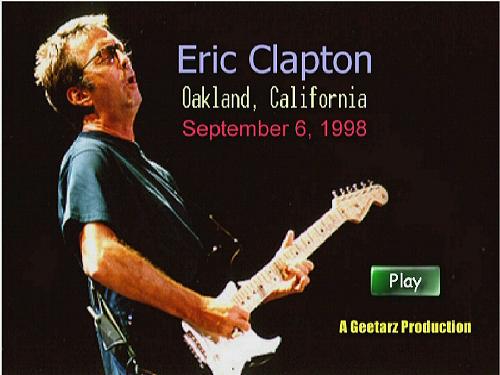 Eric Clapton - Oakland Arena
Oakland, Ca. - September 6, 1998 - DVD-R1 - 120 min.

Comments: NTSC format DVD from c. 3rd generation VHS master. Audience shot from directly opposite the stage. One of the best performances of the "Pilgrim" tour, and an improvement over the CD version of the show.