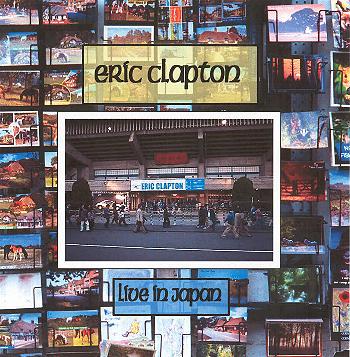 Eric Clapton - Live in Japan
Yokohama, Japan - 3BR Records 116 - SB 6

Disc 1:
1) My Father's Eyes
2) Pilgrim
3) River of Tears
4) Going Down Slow
5) Hoochie Coochie Man
6) She's Gone
7) Ramblin' On My Mind
8) Tears in Heaven
9) Bell Bottom Blues
10) Change the World

Disc 2:
1) Gin House
2) Cocaine
3) Wonderful Tonight
4) Badge
5) Have You Ever Loved a Woman
6) Layla
7) Sunshine of Your Love

Note: Digitally remastered version of Live in Yokohama, this remaster improves an already near-perfect recording. Increased dynamic range and detail (check out Gadd's brush work on "River of Tears") make this a must-have! Easily the best recording available of this performance.