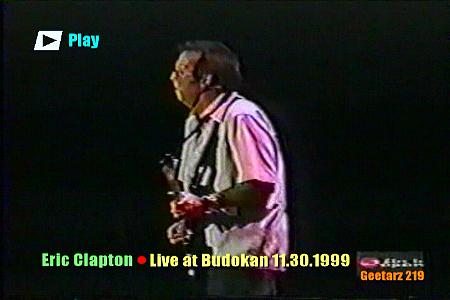 Eric Clapton - Budokan Theatre
Tokyo, Japan - November 30, 1999 - DVD-R1 - Geetarz 219

Comments: The last show of the 1999 Japan tour. Filmed from stage height from Eric's left, close in and very watchable - it's like a front row seat off to Eric's left! Excellent sound as well.
Great show, with emphasis on a smoking solo on "Gin House" and a rousing "Badge". DVD sourced from 3rd generation VHS.