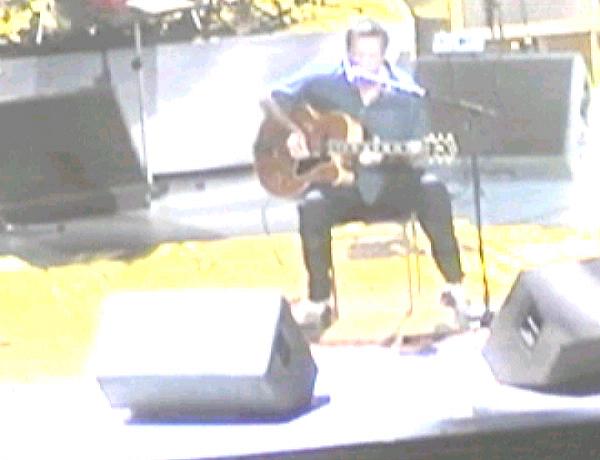 Eric Clapton - Ice Palace Arena
Tampa, Florida - May 19, 2001 - VHS - 62 minutes

Track List:

Key to the Highway
Reptile
Tears in Heaven
Bell Bottom Blues
Change the World
My Father's Eyes
River of Tears
Going Down Slow
She's Gone
I Want a Little Girl (incomplete)
Comments: First generation VHS from digital source. Sound is ok, but the video is HORRIBLE, very shaky to the point of being nearly unwatchable. Anyone planning to watch this needs to take dramamine first!