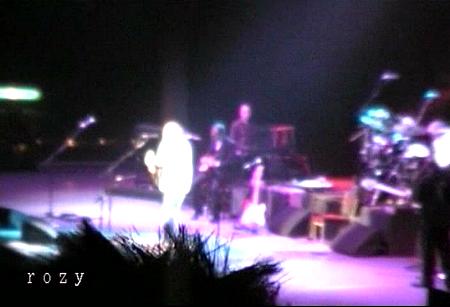 Eric Clapton - Castle Hall
Osaka, Japan - November 17, 2003 - Rozy - DVD-R1
Track List:

When You Got a Good Friend
Crossroads
I Shot the Sheriff
Bell Bottom Blues
Reconsider Baby
Can't Find My Way Home
White Room
I Want a Little Girl
Got My Mojo Working
Hoochie Coochie Man
Change the World
Five Long Years
Kind Hearted Woman
Badge
Holy Mother
Lay Down Sally
Wonderful Tonight
Cocaine
Knockin' On Heaven's Door
Layla
Sunshine of Your Love
Somewhere Over the Rainbow
Comments: Welcome to a DVD that REALLY gives the complete "Clapton Concert Experience"! Are we talking about hot, torrid guitar solos? Nope. Superb musicianship? Nope. A top notch band performing like a well oiled machine? Again - nope. You can get any of those things at a lot of EC shows. No, what the Rozy team was really able to capture here was the real experience of an EC show, starring ... [drum roll please]: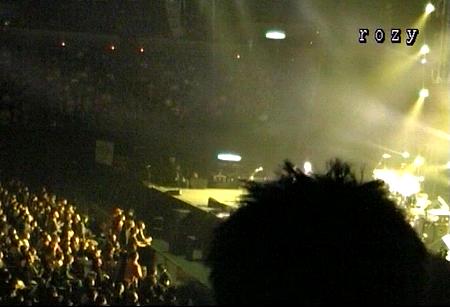 Mr. Spikey Head !!!!
Yes, folks, we've always been there, haven't we? You beg, borrow, or steal tickets to a good show, then jump through all the hoops to make sure you manage to get there - taking time off from work, finding babysitters, planes, trains, automobiles to get to your destination on time. Then there's the parking, the crowds - the indigestion from that awful food that only seems to be served at arena style events, which makes airline food look like fine cuisine. And then, it happens ... in a room with fifteen thousand other people, you somehow end up seated directly behind the one self-centered obnoxious asshole whose sole mission in life is to turn your concert experience into a living hell on earth.

Now, wrecking a concert experience for one, two, or even a small group of people is no small feat, and Mr. Spikey Head proves this. I mean, one can't simply sit there in the seat like a bump on a log if you really want to get the job done. Mr. Spikey Head approaches his task with the zeal and panache of a well trained athlete ...
He's in the Middle ...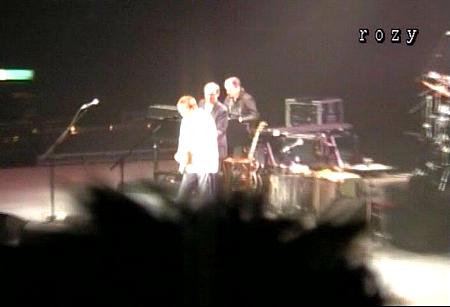 He's on the left ...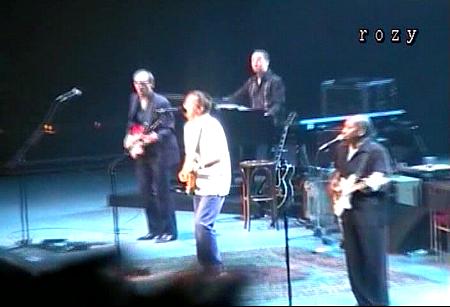 He uses his arms!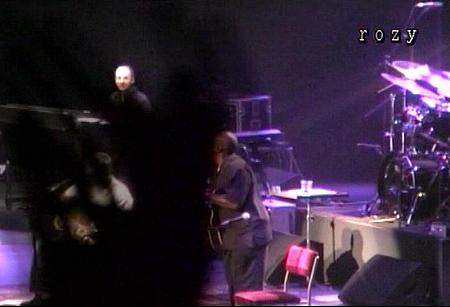 He slides to the right!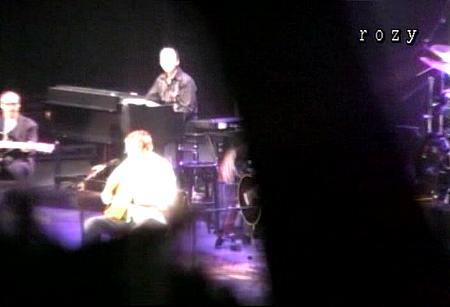 On the bottom ...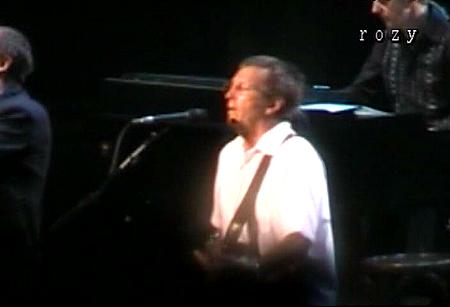 During the show ...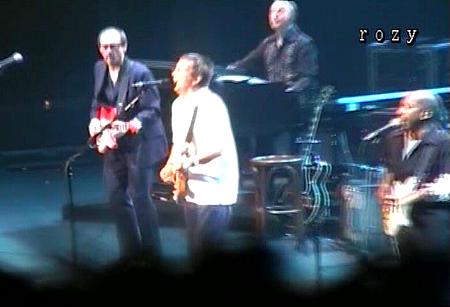 During the encore ...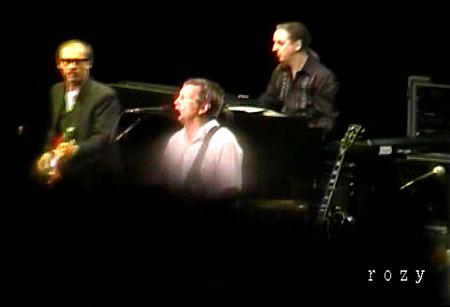 Whew! I'm tired just from looking at all that - both the filmer and Mr. Spikey Head must have gone home after this show exhausted from all the effort of bobbing and weaving like a pair of prize fighters for two hours. I will tell you though, in this contest, there was a clear winner: Mr. Spikey Head! Yes, the filmer does occasionally manage to get in a few uninterrupted minutes of footage, but like the champ he is, Mr. Spikey Head always does whatever it takes to wreck a shot. If being an annoying asshole were an Olympic Event - we're talking gold medal material here.

So let's all dedicate this show - not to Eric, not to the band, not even to the fans. Not to the filmer, not even to Mr. Spikey Head himself. Let's all dedicate it to the Hair Care Idol and Life Role Model for Mr. Spikey Head - Bart Simpson: