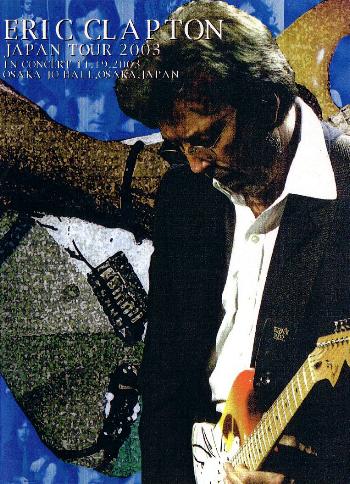 Eric Clapton - Castle Hall
Osaka, Japan - November 19, 2003 - Rozy - DVD-R1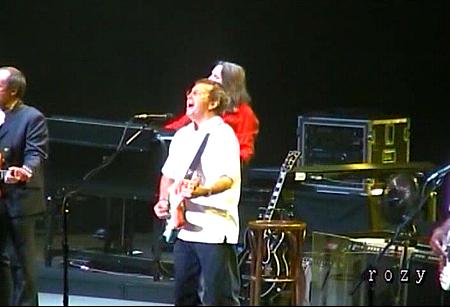 Tracklist:

When You've Got a Good Friend
Crossroads
I Shot the Sheriff
Bell Bottom Blues
Reconsider Baby
Can't Find My Way Home
White Room
I Want a Little Girl
Got My Mojo Working
Hoochie Coochie Man
Change the World
Five Long Years
Kind Hearted Woman
Badge
Holy Mother
Lay Down Sally
Wonderful Tonight
Cocaine
Knockin' On Heaven's Door
Layla
Sunshine of Your Love
Somewhere Over the Rainbow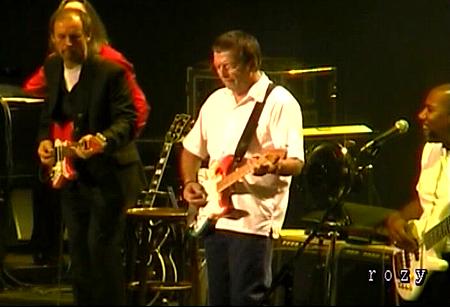 Comments: It's funny but there are those folks who we could probably call "audio only" collectors. They don't show any interest in video most of the time. A common refrain is "hey! I know what the band looks like already!" But there's so much in a performance that is nonverbal - after all, if it was just about sound, we'd all stay home and listen to recordings instead of going to gigs, right? This is one of those DVDs that really shows why some audience videos are really worthwhile.
First off, History was made this night! Andy Fairweather-Low is a brilliant acoustic and rhythm guitar player, arranger, and music director. Anyone who doubts his contribution should listen - really listen to the "Unplugged" performance. But electric work has quite frankly never been his forte. So, after a lifetime of playing, and more than a decade in EC's band - receiving "on the job training" as it were - history was made at this concert when Andy did in fact play an electric guitar solo with:
(1) A Beginning
(2) A Middle

And most importantly ...

(3) An END !!!

EC and the band were so proud of Andy! You can see it on their faces: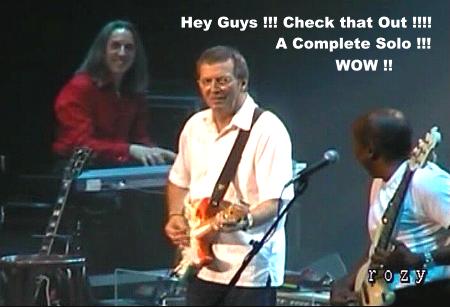 The band are all in great spirits, and the performance is both loose and intense at the same time, certainly one of the better shows from the Japan tour. Best of all, in this show you will get to see something you don't see very often - a major Clapton Goof, as EC flubs a line at the end of "Badge", and shoots a hilarious look at Nate as everyone cracks up. So fire up the popcorn popper, this one's worth it!