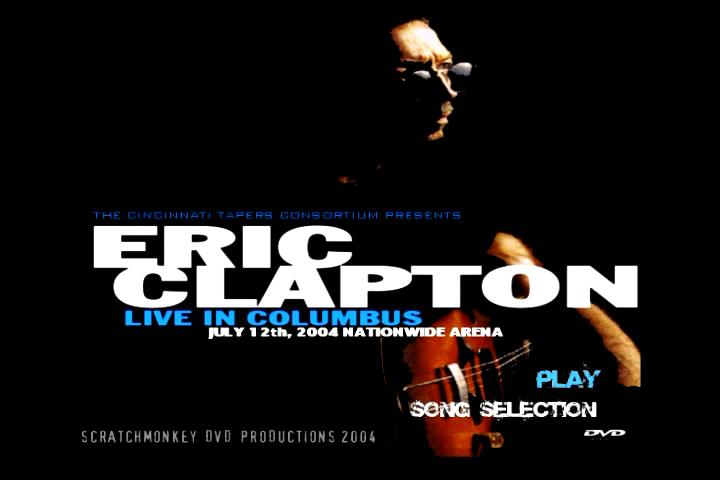 Cover Art
Cover Art
Front Cover
Back Cover
Back Inside
Eric Clapton - Nationwide Arena
Columbus, Ohio - July 12, 2004 - Scratchmonkey - DVD-R1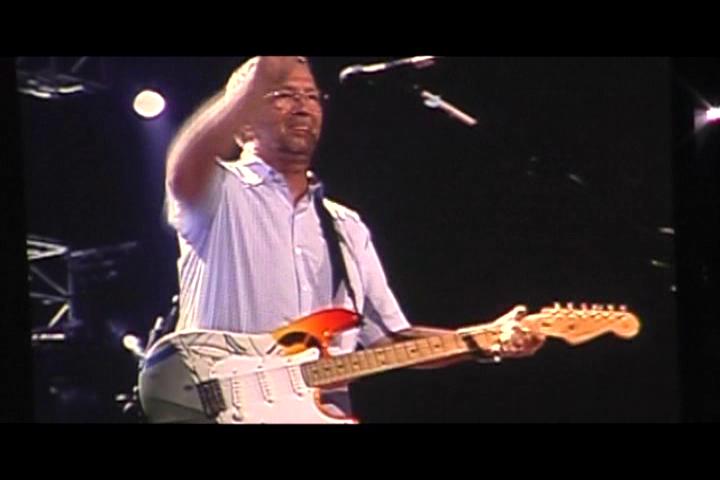 Track List:
Hoochie Coochie Man
Walk Out in the Rain
I Want a Little Girl
I Shot the Sheriff
Me and the Devil Blues
They're Red Hot
Milkcow's Calf Blues
If I Had Posession Over Judgment Day
Kind Hearted Woman Blues
Got to Get Better in a Little While
Have You Ever Loved a Woman
Badge
Wonferful Tonight
Layla
Cocaine
Sunshine of Your Love
Got My Mojo Working
Scratchmonkey. Remember that name. As far as audience filmed videos go, this is fantastic work and reflects by far the best audience recorded Clapton DVD to date. Filmed with two cameras seamlessly edited together, the viewer is treated to both wide shots of the stage area and also closeups of the multi camera video from the screens, which is so vivid and sharp that at times it would fool many into thinking this material had been pro shot. Letterboxing the image really adds a nice touch. To cap it off, there is a beautiful authoring job complete with splash screen, full menus and track indices. Sound is passable, but unfortunately not up to par with the excellent video quality. Still, this is far beyond the realm of the average fan-type concert DVD and something that anyone will enjoy.

Performance wise, all you need to do is to look at the look on EC's face in the picture above. Playing in his adopted hometown, with friends and family in attendance, EC took a break during a sweet rendition of "Walk Out in the Rain" to wave to his wife and children, who had just walked down the aisle and were waving to him. The performances that night by all involved were superb, making this easily one of the finest performances of the 2004 tour.

In short, if you plan to only watch one document of the 2004 EC tour - this is the one. Highly recommended.