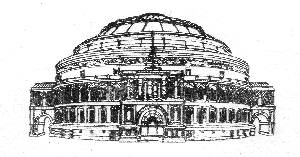 Eric Clapton - Royal Albert Hall 2004 Boxset Comparison
Comments from Bluescrazy:

There have been a number of recordings in circulation from some of 
the nights at this year's Royal Albert Hall season.

Now the Japanese bootleg labels have waded in with not just one label 
covering all six nights but three labels putting out their versions.

First out of the starting gate was the Slunky label with their 
Judgement Nights title, this not only covered the 6 nights in London 
but also included as a Bonus the Manchester Show on DVD.  Quality of 
the audio recordings were good and the DVD I would suggest average.  
This title is freely available on a number of Japanese web sites 
either as a set or as individual nights. Artwork was okay with 
nothing special by way of inserts.

Next came Mid Valley Recordings with their title No Retiring at the RAH.
Sold as a set of 3 x 4CD clams, the recordings were not only 
excellent but the set included a miniature reproduction of the tour 
programme and some nice picture inserts of the band. As always with 
this label the set will be limited edition with only a few hundred on 
the initial run.

Finally, just released from the Hoochie Coochie label who have put 
out some excellent recordings from Japanese tours over the last nine 
years including the highly commended 1995 10 Days Box which now 
exchanges hands between collectors for in excess of 1,000 pounds.  
The latest release is called CBE at the RAH and covers all 6 nights 
plus EC's set with Zucchero on what was suppose to be a rest day for 
EC. Recording quality is excellent as is the packaging plus included 
is a mobile phone type chain in a black silk drawstring bag. A very 
limited edition, therefore expect prices to be high and availability 
hard to find.

Hope this helps with collectors of bootlegs.