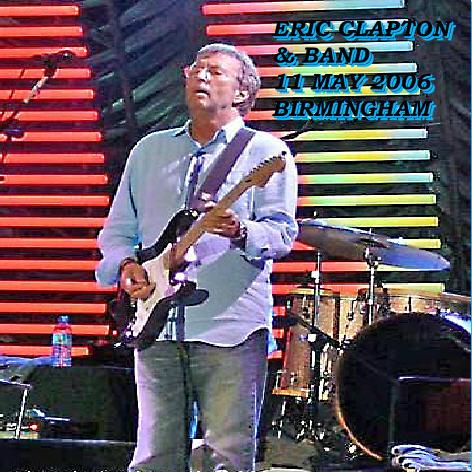 Front Cover
Back Cover
Eric Clapton - NEC Arena
Birmingham, England - May 11, 2006 - CD-R2 - Aud 3
Disc 1:
Pretending
So Tired
Got to Get Better in a Little While
Lost and Found
I Shot the Sheriff
Let it Rain
Back Home
I Am Yours
Nobody Knows You
Milkcow's Calf Blues
Running on Faith
Disc 2:
After Midnight
Little Queen of Spades
Everybody Ought to Make a Change
Motherless Children
Wonderful Tonight
Layla
Cocaine
Crossroads
Nice, fun recording. Some sources list this as an Aud 5; I would disagree, as it's a clear recording but a bit too distant sounding to rate that highly. Still, a worthy show and a fun listen.