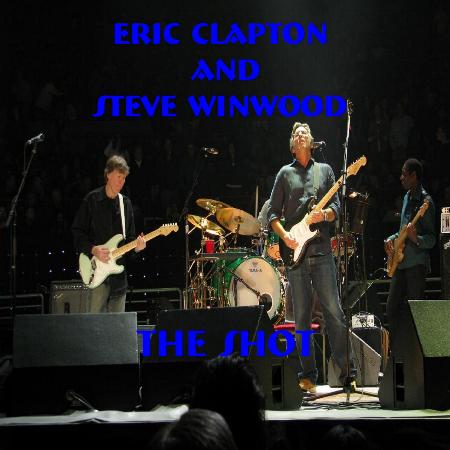 Front Cover
Back Cover
Eric Clapton and Steve Winwood - Value City Arena
Columbus, Ohio - June 15, 2009 - CD-R2 - Genesisoh - Aud 4
Disc 1:
Intro
Had to Cry Today
Low Down
After Midnight
Sleeping on the Ground
Presence of the Lord
Glad
Well Allright
Tough Luck Blues
Pearly Queen
There's a River
Little Wing
Forever Man
Disc 2:
Georgia On My Mind
Driftin'
How Long Blues
Layla
Can't Find My Way Home
Split Decision
Voodoo Chile
Cocaine
encore applause
Dear Mr. Fantasy
Recorded by genesisoh Source: Zoom H2 internal mics (90 degree pattern, low gain) > SD flash card > USB to PC > Nero Wave Editor (volume adjustment) > CD Wave Editor (tracking) > Flac-8 > You Location: Section 332, Row C

A fantastic performance! The recording came out well. The people around nme were quiet (except for the stray woo!). Everything is flawless except for a minute missing in Dear Mr. Fantasy. One of the security folks was standng right in front of me ... I hid the recorder in my pocket and it stopped accidentally ... moved to another location quickly and started the recording up again ... no big deal I assure you.

If this tour is coming anywhere near you, by all means go and see it! It is musically so dense that you have to listen to it multiple times to truly absorb all of the music - which is top notch. Enjoy!
Geetarz Comments:
A good audience recording.