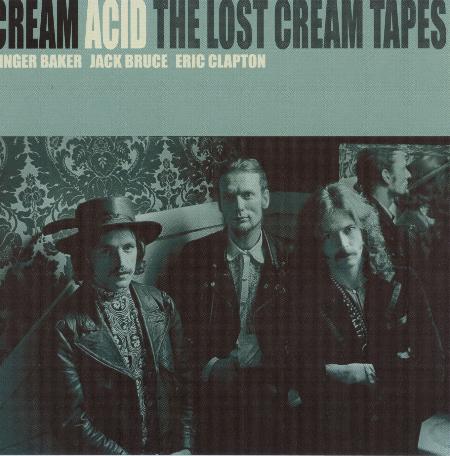 Front Cover
Front Inside
Back Cover
Cream - Acid: The Lost Cream Tapes
Various - Mid Valley Replica 001 - SB 5
Track List:
I Feel Free #1
Cat's Squirrel
Sing Along Jam
Sweet Wine
Anyone For Tennis
Dreaming
I Feel Free #2
Beauty Queen
Pressed Rat and Warthog
White Room
Falstaff Beer Commercial #1
Falstaff Beer Commercial #2
Doing That Scrapyard Thing
Any information on this label? Is this an imprint of Mid Valley or perhaps a bootleg of a bootleg? Probably the latter, as the real Mid Valley issue has extra tracks not found on this release. Any further comments or observations are welcome.
Visitor Comments:
"Until this release I've always had a high regard for Mid Valley releases, but they really dropped the ball with this crap. Quality wise it's poor, but what really pissed me off is the so-called jams. All they amount to is somebody - it could be anybody - tunelessly tinkling a piano, whilst some sort of party is going on in the background. How do we even know it's Cream? It's obvious MVR released this to cash in on the Cream reunion. Avoid, do not buy." - DR


---
"Interesting! I just picked up a copy on Mid Valley [NOT "Replica"] numbered Mid Valley 265 on the disc (NOT a CDR) and the artwork. Perhaps the "Replica" issue is a piracy of the Mid Valley release? The source info with my set describes the "Jams" [tracks 14-18] as "very stoned jam session probably recorded at Ginger's home, 1967." -RSM