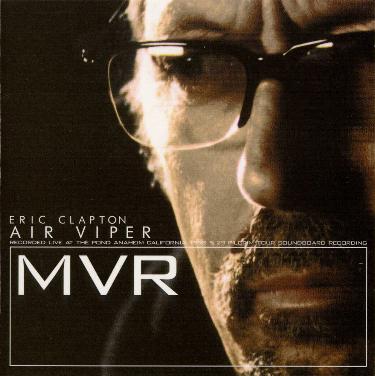 Air Viper
The Pond, Anaheim, California - May 29, 1998 - Mid Valley 040/041 - SB 5+

Disc 1:

My Father's Eyes
Pilgrim
One Chance
River of Tears
Going Down Slow
She's Gone
Driftin'
Tears in Heaven
Layla
Change the World
Disc 2:

Old Love
Crossroads
Have You Loved a Woman
I Shot the Sheriff
Wonderful Tonight
Cocaine
Sunshine of Your Love
Comments: No one does it like Mid Valley! Blows away the original DAT recording, which was sourced from an ALD feed. Killer solo on "Cocaine" and great "Sunshine", where EC goes 'up' on all the vocals on the third chorus.