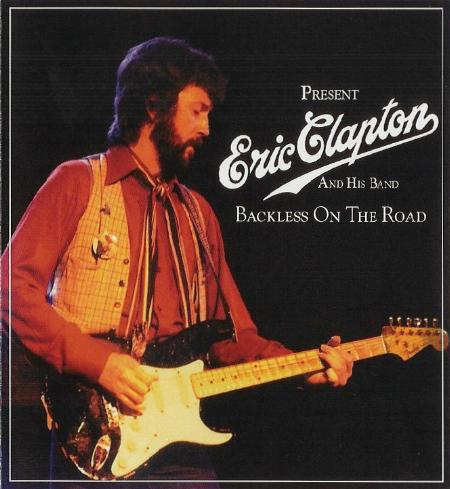 Front Cover
Front Inside
Back Cover
Back Inside
Eric Clapton - Backless on the Road
Brussels, Belgium - November 19, 1978 - Silver Horse - SH-7801 A/B - Aud 4
Disc 1:
Layla
Worried Life Blues
If I Don't Be There By Morning
Wonderful Tonight
I'll Make Love to You Any Time
Double Trouble
Disc 2:
Badge
Tulsa Time
Early in the Morning
Cocaine
Crossroads
A very good audience recording, especially considering its age. Contains an outstanding rendition of "Double Trouble". Recommended.