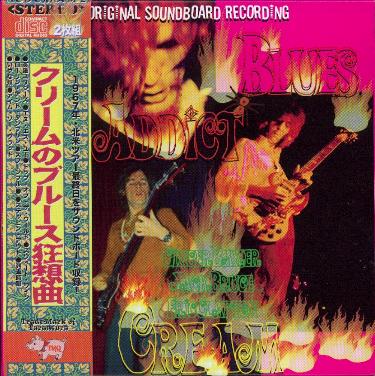 Cream - Blues Addict
Detroit, Mi. - October 15, 1967 - Tarantura 2004 - SB 4

Disc 1:

Tales of Brave Ulysses
N.S.U.
Sitting On Top of the World
Sweet Wine
Rollin' And Tumblin'
Spoonful
Disc 2:

Steppin' Out
Traintime
Toad
I'm So Glad
Comments: Part of the "Cream U.S.A." Boxset.