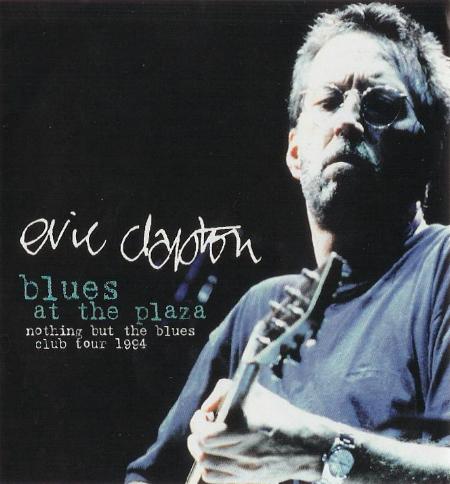 Front Cover
Front Inside
Back Cover
Back Inside
Eric Clapton - Blues at the Plaza
New York, New York - November 27, 1994 - Slunky 24 A/B - Aud 6
Disc 1:
Motherless Child
Malted Milk
How Long
Kidman Blues
County Jail
.44
Blues All Day Long
Going Away
Standing Around Crying
Hoochie Coochie Man
It Hurts Me Too
Blues Before Sunrise
Third Degree
Reconsider Baby
Sinner's Prayer
Can't Judge Nobody
Disc 2:
Early in the Morning
Every Day I Have the Blues
Someday After a While
Tore Down
Have You Ever Loved a Woman
Crosscut Saw
Driftin' Blues
Five Long Years
Crossroads
Groaning The Blues
An exceptional audience recording, and an exceptional performance as well. "Driftin'" was only played a few times on the 1994 tour, and this rendition is notably different from that performed at the Fillmore show. Strongly recommended - listen to this one on headphones!