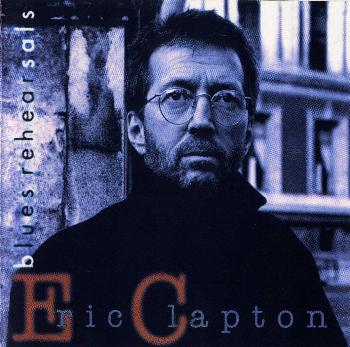 Eric Clapton - Blues Rehearsals
New York, New York - September 28, 1994 - Kiss The Stone - KTS382 - SB 6

Track List:

Hoochie Coochie Man
Tore Down
Sinner's Prayer
Motherless Child
Malted Milk
Born Under a Bad Sign
Someday After a While
It Hurts Me Too
.44
Five Long Years
Crossroads
Ain't Nobody's Business
Tore Down (*)
Five Long Years (*)
Comments: (*) Bonus Tracks are from the "Saturday Night Live" TV show, performed on September 29, 1994. Nicely done, and excellent sound quality, taken from the VH1-Europe broadcast and not the US broadcast. Please note that on T10 at 3:13 there is a dropout in the tape source used for this release, it is not a flaw in the CD pressing.