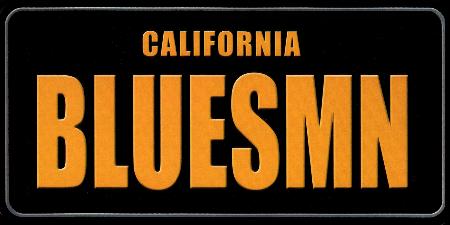 Front Cover
Front Inside
Back Cover
Back Inside
Eric Clapton - BLUESMN
Los Angeles, Ca. - November 3, 1994 - EC is Here / DJ Copy - SB 6
Disc 1:
Malted Milk
How Long
Kidman Blues
County Jail
.44
Blues All Day Long
Standin' Around Crying
Hoochie Coochie Man
It Hurts Me Too
Blues Before Sunrise
Third Degree
Reconsider Baby
Sinner's Prayer
I Can't Judge Nobody
Someday After a While
Disc 2:
Tore Down
Have You Ever Loved a Woman
Crosscut Saw
Five Long Years
Crossroads
Groaning the Blues
Ain't Nobody's Business
Sweet Home Chicago
An incredible recording. Check this one out on headphones ... the stereo seperation provides a huge, 3-D soundfield. An absolutely essential cornerstone of any EC collection - and packaged in an uber-cool license plate sized package. Highly recommended.