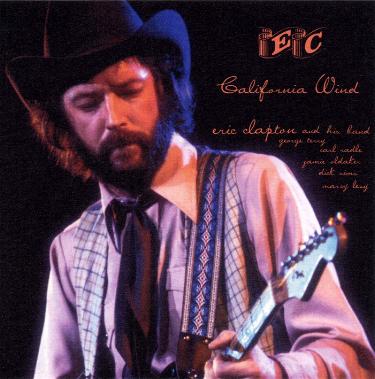 Front Cover
Back Cover
Back Inside
Eric Clapton - California Wind
Santa Monica, Ca. - February 11, 1978 - Mid Valley 249/250 - SB 6
Disc 1:
Peaches and Diesel
Wonderful Tonight
Lay Down Sally
Next Time You See Her
The Core
We're All the Way
Rodeo Man
Fool's Paradise
Cocaine
Badge
Double Trouble
Disc 2:
Nobody Knows You
Let it Rain
Knockin' On Heaven's Door
Last Night
Goin' Down Slow
Layla
Red Wine
You'll Never Walk Alone
Begins with a beautiful segue from a rare Clapton instrumental performance of "Peaches and Diesel" into "Wonderful Tonight". A well recorded, fun show to listen to, and a personal favorite. Recommended.
.