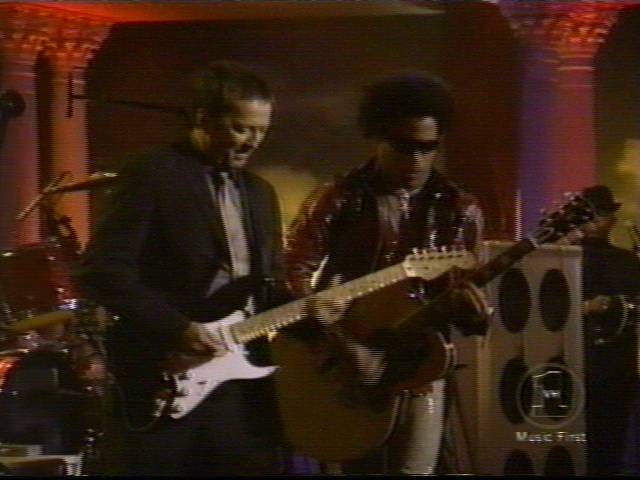 The Concert of the Century
Recorded at the White House, Washington, DC on October 23, 1999 - first generation from digital satellite (VHS) - 2 hours

Track List:
1) Eric Clapton: "Ramblin On My Mind"
2) Eric Clapton and Lenny Kravitz: "All Along the Watchtower"
3) Lenny Kravitz: "Fly Away"
4) Sheryl Crow: "Strong Enough" and "Long Gone Lonesome Blues"
5) B.B. King and Eric Clapton: "The Thrill is Gone"
6) B.B. King and Melissa Etheridge: "Love Came to Town"
7) Garth Brooks: "We Shall Be Free" and "Medley"
8) Gloria Estefan with N'Sync: "Music of the Heart"
9) John Fogerty: "Midnight Special" and "Rollin' on the River"
10) Al Green: "A Change is Gonna Come"
11) All Green with B.B. King, Sheryl Crow, and Lenny Kravitz: "Take Me to the River"
12) John Mellencamp: "Little Pink Houses"
13) Gran Finale: "This Land is Your Land"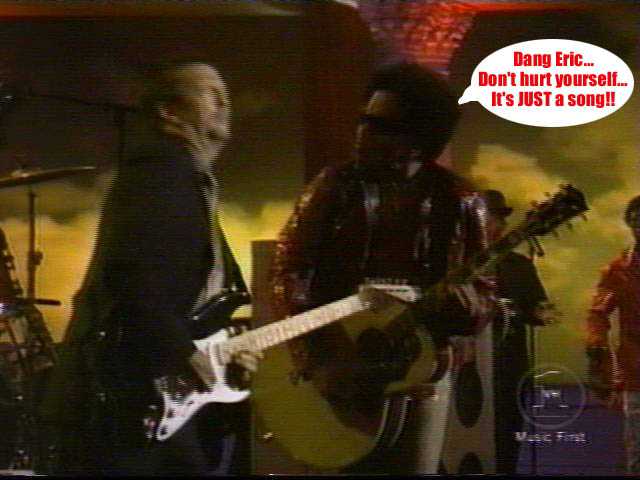 Click on thumbnail to view larger image

cc1.JPG
640x480x16.7 Mio [26 KB]

cc10.JPG
640x480x16.7 Mio [29 KB]

cc11.JPG
640x480x16.7 Mio [27 KB]

cc12.JPG
640x480x16.7 Mio [27 KB]

cc13.JPG
640x480x16.7 Mio [31 KB]

cc14.JPG
640x480x16.7 Mio [32 KB]

cc3.JPG
640x480x16.7 Mio [27 KB]

cc4.JPG
640x480x16.7 Mio [38 KB]

cc5.JPG
640x480x16.7 Mio [34 KB]

cc6.JPG
640x480x16.7 Mio [39 KB]

cc7.JPG
640x480x16.7 Mio [27 KB]

cc8.JPG
640x480x16.7 Mio [35 KB]

cc9.JPG
640x480x16.7 Mio [31 KB]
---

Created by CD2HTML v3.3 (© 1999 by Falk Petro)