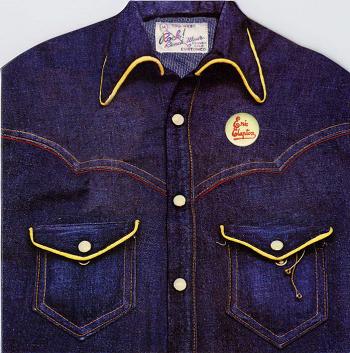 Eric Clapton - Cowboy in the Forum
Los Angeles, Ca. - November 22, 1976 - Mid Valley 124/125 - Aud 3

Disc 1:

Hello Old Friend
Sign Language
Tell the Truth
All Our Past Times
Knocking On Heaven's Door
Key to the Highway
Can't Find My Way Home
Badge
Disc 2:

Have You Ever Loved a Woman
Layla
One Night
Blues Power
I Shot the Sheriff / Jam
Further On Up the Road
From the liner notes:

"The last date of a relatively small US tour proved to be a magical one for Eric Clapton. The LA Forum had always been a great venue for him, and this show is no exception. Recorded by the same legendary taper who recorded countless gigs at the same venue, most notably the classic "Listen to This Eddie", which featured a complete Led Zeppelin gig from 1977.
Eric and his band would start the show with a handful of acoustic numbers from his latest platter, "No Reason to Cry", "Hello Old Friend", and "Sign Language", the latter co-written with his friend Bob Dylan, were warmly received by the audiences on the tour, but as always, they would clap loudly and shout approvingly as soon as "Blackie" was strapped on and plugged in. [Geetarz Note: For 10 Extra Credit Points, please diagram the previous sentance.] Yvonne and Marcy would perform their solo spots, normally on "Can't Find My Way Home" and "One Night", and would allow Eric a short break, although he would occasionally join in. Eric and his band would obviously perform some of the hits like "I Shot the Sheriff" and "Layla", but also revive older tunes like "Tell the Truth" which would be extended into a great jam. The encore was the blues favourite "Further On Up the Road".
The LA Forum concert was one of the best shows on that 1976 tour. Four days later, Eric would join The Band at their last ever concert in San Francisco, The Last Waltz.

Visitor Comments: "Just a trivial thing...but the members of Fleetwood Mac AND Ringo Starr were in the audience of this show. Christine McVie was sitting directly across the aisle from me." - Anon