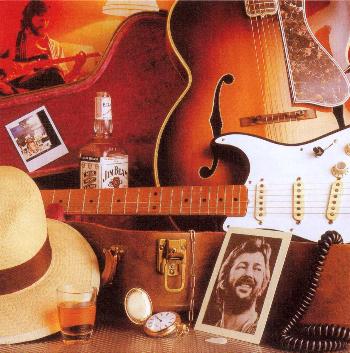 Eric Clapton - Cowboy in the National
Brussels, Belgium - November 19, 1978 - Mid Valley 148-149 - Aud 5

Disc 1:

Layla
Worried Life Blues
If I Don't Be There By Morning
Wonderful Tonight
I'll Make Love to You Any Time
Double Trouble
Disc 2:

Badge
Tulsa Time
Early in the Morning
Cocaine
Crossroads
From the liner notes:

"The Forest National in Brussels, Belgium was never an attractive venue and being a hall made for cycling contests, the acoustics were always challenging. However, the taper clearly knew where to position himself for this recording and the resulting tape is probably the best recording from that tour.
For many fans, this tour remains as one of the most interesting because Eric was playing as a four piece. George Terry had left the band and this meant that all the guitar duties fell on Eric's shoulders. As such he played his ass off!
The gigs may have been shorter than one would have liked, but the performances were truly electric and remain one of the most interesting periods in Eric's concert history.
This is another historic recording taken from the genuine master tapes obtained from the taper himself."
One interesting note here - with no second guitar player in the band, the "Layla" riff is played on the organ! Another impeccable Mid Valley release, and the definitive release of this performance.